Gallery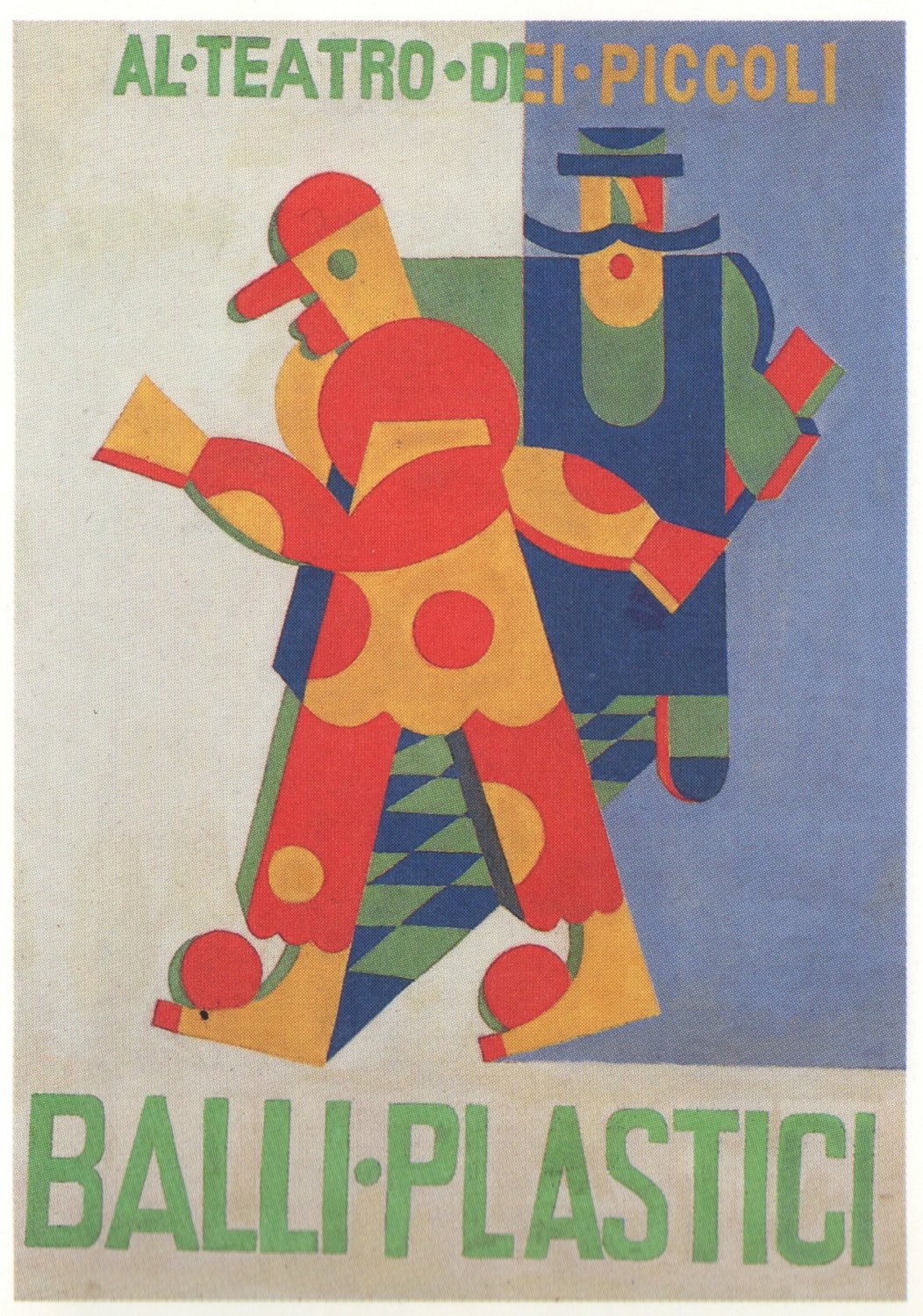 Fortunato Depero
First Name
Fortunato
Surname
Depero
Birth
Fondo, Val di Non, Italy (1892)
Death
Rovereto, Italy (1960)
Italian painter and sculptor. From the very start of his association with Futurism (1914), Fortunato Depero imagined the creation of  "plastic complexes" endowed with both movement and sound, real "artificial beings" which would go beyond "horribly dead" sculpture and lead to a "Futurist Reconstruction of the Universe": "Ricostruzione futurista dell'universo", the title of a manifesto which he produced together with painter and poet Giacomo Balla (1871-1958) in 1915.
After an attempt to apply his research in an important collection of costumes and scenery designed for Sergei Diaghilev's Paris-based itinerant ballet company, the Ballets Russes, in two projects that were never executed, Le Chant du rossignol and Le Jardin zoologique (1916-1917), Depero in association with the Swiss writer Gilbert Clavel (1883-1927) turned towards puppet theatre. First, he wrote the scenarios for a series of comic pantomime pieces (Suicidi e omicidi acrobatici Acrobatic Suicides and Homicides, 1917, Avventura elettrica Electric Adventure, 1917, Ladro automatico Automatic Thief, 1917, Sicuro Safe, 1917), and then created a production, Balli Plastici (Plastic Ballets), performed in 1918 at Vittorio Podrecca's Teatro dei Piccoli. The scenarios and ballets created a fantasy world in which the scenery itself came to life whilst the geometrically shaped wooden figures painted in bright colours performed all sorts of tricks and comic transformations. These ludic inventions were later carried further and systematized in the manifestos "Teatro plastico" (Plastic Theatre, 1919) and "Teatro magico" (Magic Theatre, 1927), in which the sculptor laid the foundations for a poetics of material in puppet theatre, employing metal, rubber and fabric.
Fortunato Depero is also the author of an abstract theatrical synthesis, Colori (Colours, 1916; Colori (sintesi teatrale futurista) (Colours (Futurist Theatrical Synthesis), 1916), performed by shapes worked by invisible strings, and also ballet synopses (Mimismagia, 1916 and Anihccam del 3000 Enicham of the Year 3000, 1924), which explore the mechanization of the living actor who is treated as a puppet.
(See Italy.)