Gallery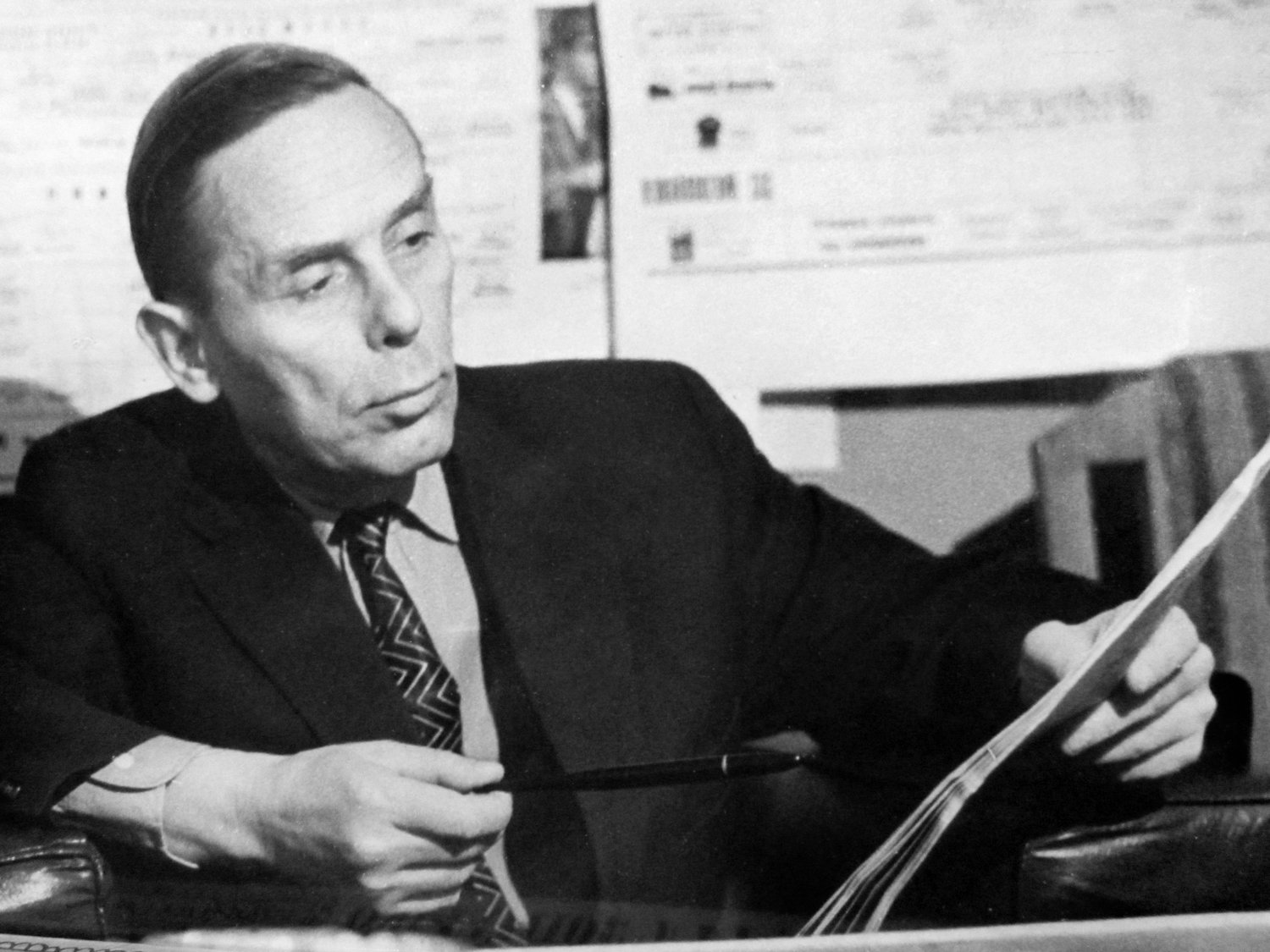 Mikhail Korolev
First Name
Mikhail
Surname
Korolev
Birth
Saint Petersburg, Russia (1913)
Death
Leningrad, USSR (1983)
Russian theatre director and educator, creator of his own school of puppetry. Mikhail Korolev graduated from the Leningrad Theatre School in 1933 and from the post-graduate programme of the Leningrad Arts History Institute in 1937.
From 1937 to 1945, Mikhail Korolev was director of the Baltic Fleet Theatre, staging fifteen productions during the years of World War II. By 1946 he turned to puppet theatre, first as a director and, since 1948, as principal director of the Bolshoi teatr kukol (Bolshoi Puppet Theatre) in Leningrad (now Saint Petersburg) where, for more than eighteen years, he staged over thirty productions, notably Hans Christian Andersen's Dyuimovochka (Thumbelina) and Aleksandr Pushkin's Ruslan i Lyudmila (Ruslan and Ludmila), his early successes. His first production for adults was in 1954, followed by many others. He thus became very popular with theatre audiences.
Korolev's tireless search for puppetry's primal elements was evident in his productions of the popular Soviet satirical novels, Dvenadtsat stuliev (The Twelve Chairs) and Zolotoi telyonok (The Golden Calf) by Ilya Ilf and Evgeni Petrov, and
V zolotom raju (In the Golden Paradise) after Karel Čapek's The Life of the Insects (awarded the Gold Medal at the Bucharest 2nd International Puppet Theatre Festival in 1958).
His highly professional direction, bold interpretations of the classics, rich imagination and emphasis on the visual, an inventive use of puppets of diverse kinds, his attention to the history of theatre and the theory of the craft, the rejection of received ideas and stereotypes, and the need for experimentation – all contributed to the success of Korolev's work and later furnished the basis of his teaching. Under his guidance, the Puppetry Department at the Leningrad Theatre Institute was formed in 1959, to become the first Soviet educational institution fully focused on the puppet. The new generation of directors, designers and puppeteers were thus formed.
As head of the Department almost up until his death, Korolev's students numbered four hundred, including ninety-two directors. Some of them helped him earn acclaim, as they were the first to contravene the official dogmas of the theatre of Sergei Obraztsov. Later, in the 1970s and 1980s, they formed the so-called "Ural Zone" group (see Russia).
Mikhail Korolev is the author of Iskusstvo teatra kukol (The Art of the Puppet Theatre, 1973); a collection of theoretical essays, Problemy kukolnikov v teatralnoy shkole (Puppeteer's Professional Problems in the Theatre School), published in V professinalnoy shkole kukolnika (Inside the Professional Puppetry School, 1985); and "A Puppet Theatre Director" (unpublished).
In 2007, the Theatre Union of the Russian Federation established the Mikhail Korolev Annual Award for the best graduates and pedagogues of theatre schools in the country that train puppet theatre actors.
(See Russia.)